ORDER FOOD IN TRAIN
TRAIN TICKET
PNR STATUS
TRAIN RUNNING STATUS
MORE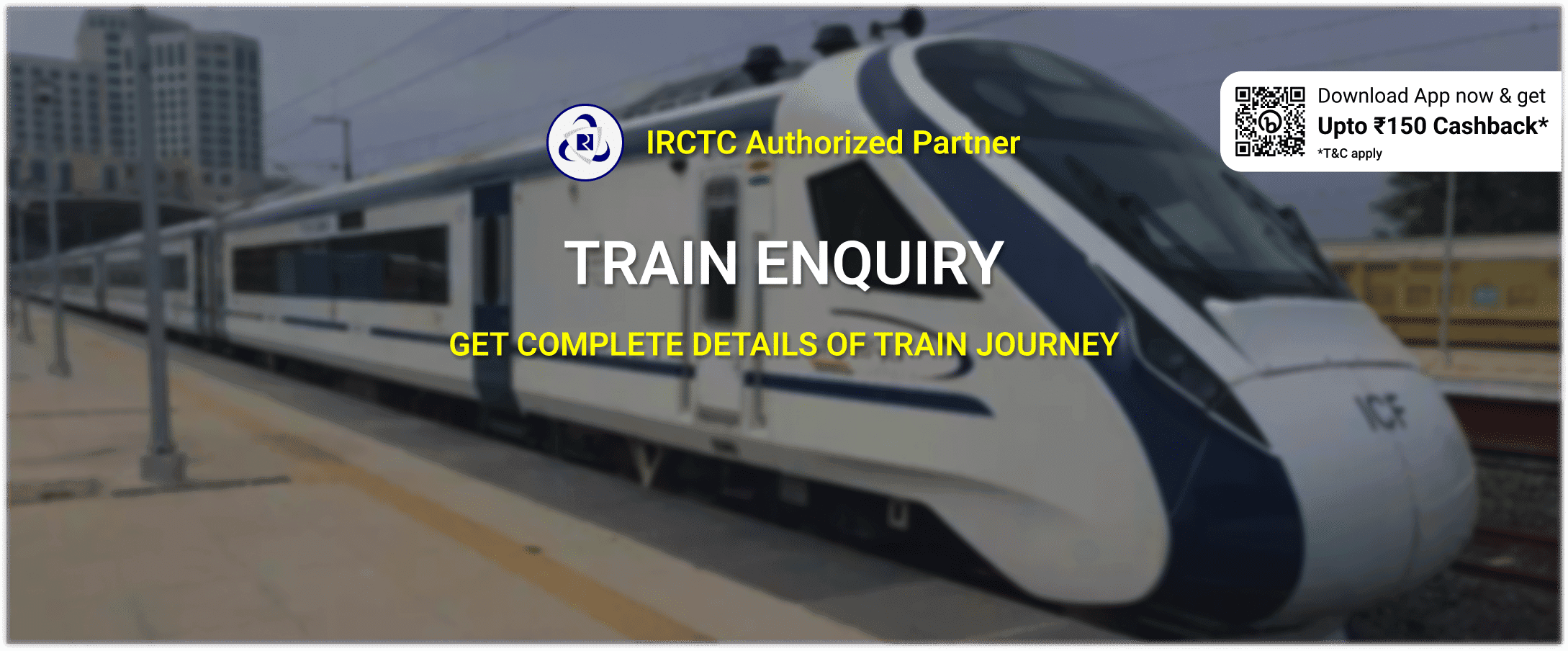 Why Use RAILOFY
IRCTC Authorized Partner
IRCTC Authorized Food-cum-Delivery Aggregator and Principal Service Provider

Top Restaurant Brands
Haldiram's, Bikanervala, Subway, Arabian Taj & more ...
Curated for Hygiene and Quality
Our menu is carefully curated to include only outlets that follow the highest quality standards
100% Food Delivery Guarantee
Our Delivery warriors ensure food delivery in trains
Confirm Travel Guarantee
Upto 3X Refund if the train ticket remains waitlist or RAC
Free Cancellation
Get full refund instantly on train ticket cancellation
Hotplate by RAILOFY Kitchens
Our Cloud kitchen ensures best-in-class quality standards
Instant Refund
Get Instant Refund directly to your bank account on Cancellation

FSSAI Certified
All our Brands & Kitchens are Certified by the Food Safety and Standards Authority of India

Eco Friendly Packaging
We use recyclable material for a better customer experience without harming Mother Nature
Customer Reviews & Testimonials
List of IRCTC Trains
AC Express / AC Superfast Express
Passenger/ Fast Passenger
International Express Trains
Check Train Time Table Online from Railofy
You can easily check the train time table online of any Indian Railways' train from Railofy and get the details of the train schedule, arrival and departure time, halt duration, expected platform, and intermediate stations in the train route.
Check IRCTC Train Time Table Online
Checking the IRCTC train time table online will help in planning the train journey in advance. You can stay informed about the right time of arrival and departure of a train and plan your journey according to the train schedule.
How to Check Train Schedule from Railofy?
Railofy helps you check the train schedule online through the website and Railofy mobile app. You can easily check the train time table online through Railofy by following the given steps:
Visit the Railofy website www.railofy.com or download the Railofy app.
Navigate to the 'Train Enquiry' option.
Enter Train Number or Train Name in the search box and select the desired train from the autosuggest options
Hit the 'Search' button.
Railway Enquiries and Services through Railofy App
Railofy is an all-in-one railway app with useful features for every Indian railway passenger. Railofy app helps you along your train journey with its railway enquiry features of:
Download
Railofy, an all-in-one railway app
to order food in train, train ticket booking and avail railway enquiry services on the go, such as checking PNR status, train time table, train between stations, train seat availability, train fare enquiry and more.
Train Enquiry FAQs
How do I search for a specific train on this website?
What information is available for each train on Railofy website?
Can I book train tickets directly through this website?
How do I know if a train is running on time or if there are delays?
Is there an Android/IOS app for Train Enquiry that provides train information and reservations?
Can I get information about the history and background of a specific train or railway route?
RAILOFY Blogs
Popular Train Stations and Train Routes