ORDER FOOD IN TRAIN
TRAIN TICKET
PNR STATUS
TRAIN RUNNING STATUS
MORE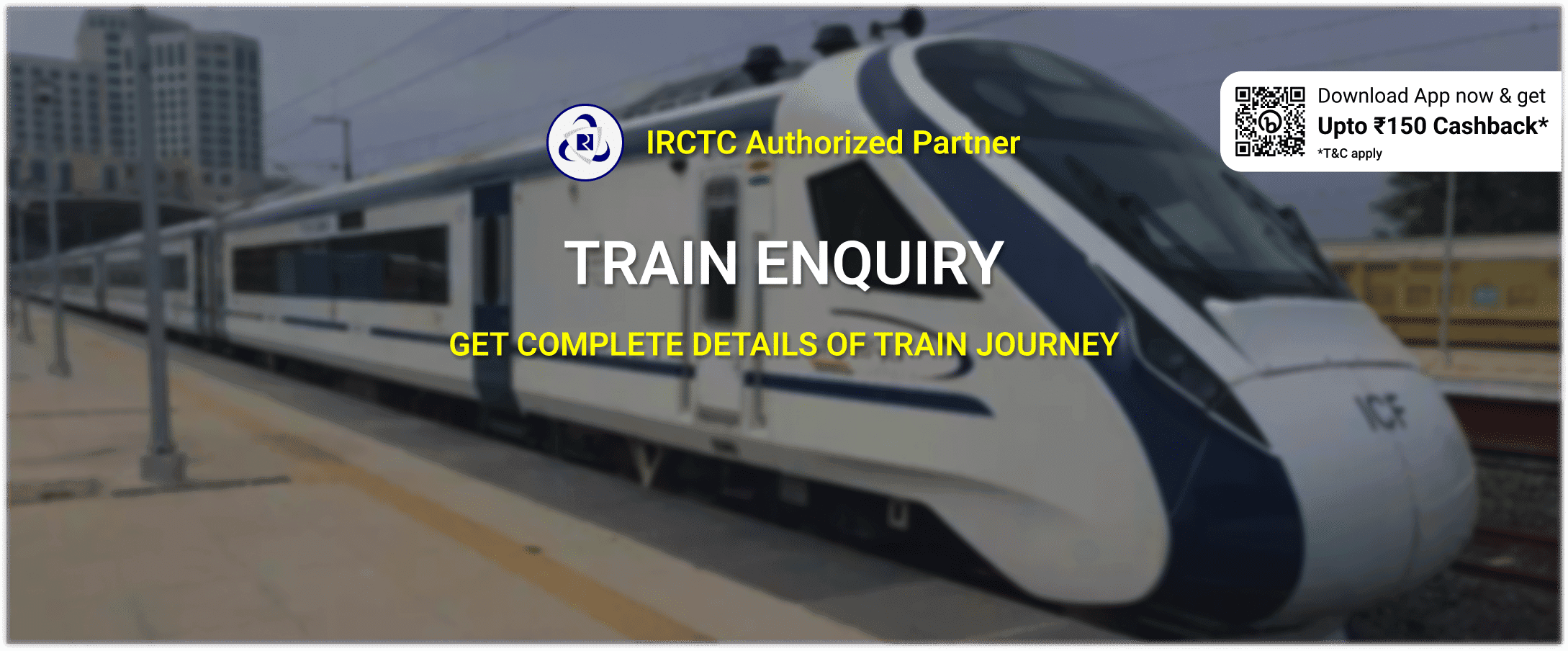 Train Enquiry
BHAGAT KI KOTHI(BGKT)
KAMAKHYA(KYQ)
BGKT KYQ EXP 15623 Schedule, Routes & Time Table
BGKT KYQ EXP (15623) runs from BHAGAT KI KOTHI to KAMAKHYA. It covers a total distance of 2540Km in 54hr 15min. The train makes 43 stops in its entire journey. The train journey is one the most important and iconic routes of all train routes in India. It is a popular Indian Railway train and thousands of bharat travellers book this train for their travel needs!
15623 BGKT KYQ EXP Coach Position & Seat Layout
Below you will find all information regarding the coach composition and seat layout of BGKT KYQ EXP
Top Food Brands now in Trains
BGKT KYQ EXP - 15623 Ratings and Review
BGKT KYQ EXP - 15623 FAQs
Do all IRCTC trains have a Pantry?
How can I get a confirmed train ticket?
How to travel without a ticket on the train?
How to know the seat is AC?
Are the seats of the train clean?
How can I check if my train is cancelled?
Is the passenger time table and train schedule the same?
What is the train schedule status?
How to search the IRCTC Train schedule for any train?
How to check Indian railways train coach composition ?
Disclaimer: This train running information is not affiliated with or endorsed by Indian Railways or IRCTC.
Popular Train Stations and Train Routes